Rain Rain Go Away
and don't come again until September!

I wanted to share these pictures with my blogging friends who live in other necks of the wood and haven't seen the results of weeks of rain in Central and Southern Alberta. My prayers are with everyone who has been affected by flooding.

Now - back to the Ark for me!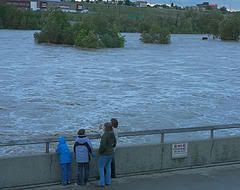 Where those first set of trees are used to be the opposite side of the Bow River!



The bridge in the background crosses over to the Zoo where they were busy sand bagging in order to keep the water back from the animals.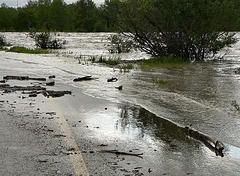 Most bikepaths along the rivers looked like this and some were completely under water

Hat tip to flickr