Flood Damage
In one of my earlier posts, I mentioned that my out-laws suffered some losses during the last round of flooding. My hubby and I made our way out there on Saturday and were shocked. They have lost everything (except their outhouse if you can believe it!!).

I thought I would post a few pictures of what the flood damage did to them so you can see what I am talking about. It's just amazing the damage water does - truly amazing.



This photo was taken of the mobile home on Wednesday last week. The picture angle was taken from where their driveway used to be. The trees you see have all but washed away downstream - this area is all river now.



This picture was taken upstream from their place on Friday to show where the river is now going. You can see the roof of the trailer in the river.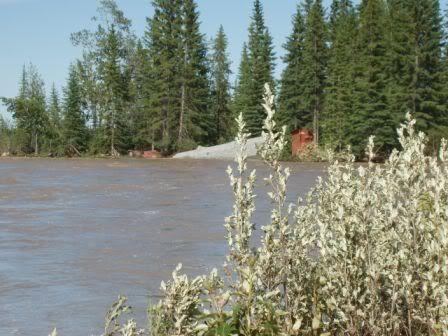 Another picture of the trailer taken from upstream. See all those trees around it - they are all gone now. The trailer remains in this position, but with the forecast of more rain it will probably be gone totally by Wednesday this week.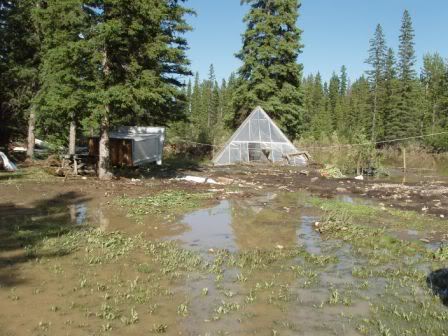 This used to be their garden. The plastic triangle was a hothouse my father in-law grew pumpkins and other assorted vegies in.